December brings not only Christmas season for me but also birthday season! Of course being a Christmas baby can have downsides, but also has tons of upsides. One is that all stores are out fulling promoting different items as the "perfect present" which I get to take advantage of for both Christmas and Birthday! The top of my list this year is anything from lululemon!
Side note...I could almost make 4 or 5 posts about my love for lululemon. I'm sure you all would stop reading my blog however, so I will limit it to just one. Be prepared though, this is a long one :)
The first time I ever stepped foot in a lululemon was in California, during spring break my senior year of college. I was walking by and saw a running jacket in this amazing teal color that I absolutely loved. I had no idea what store it was, and ran in the store to check it out. I tried on the jacket and LOVED it. I looked at Carolyn and said "I'm buying this now." Carolyn, not as new to lulu as I was, held up the price tag for me to see. I was shocked! How could it cost so much for a jacket?! Yet I still wanted it so badly. I texted the name of the store to myself so that I could look it up online later... yes I wasn't the brightest and was under the impression it was just a California store.
Now, not even 2 years later, I could not be more in love with lululemon and go into the store all the time in the mall. I will admit I have become some what of a lulu snob when it comes to running clothes. I'll try on other pants and think, why buy these when I can pay a little more and look 100 times better, while feeling 100 times more comfortable. I live in my lulu
Run:Full Tilt Crop's
, picture below, (and by live in them I really mean that, I'm wearing them as I type).
Here are a couple items from lulu that are on the top of my wish list this Birthday/Christmas! (hint hint family and bf!!)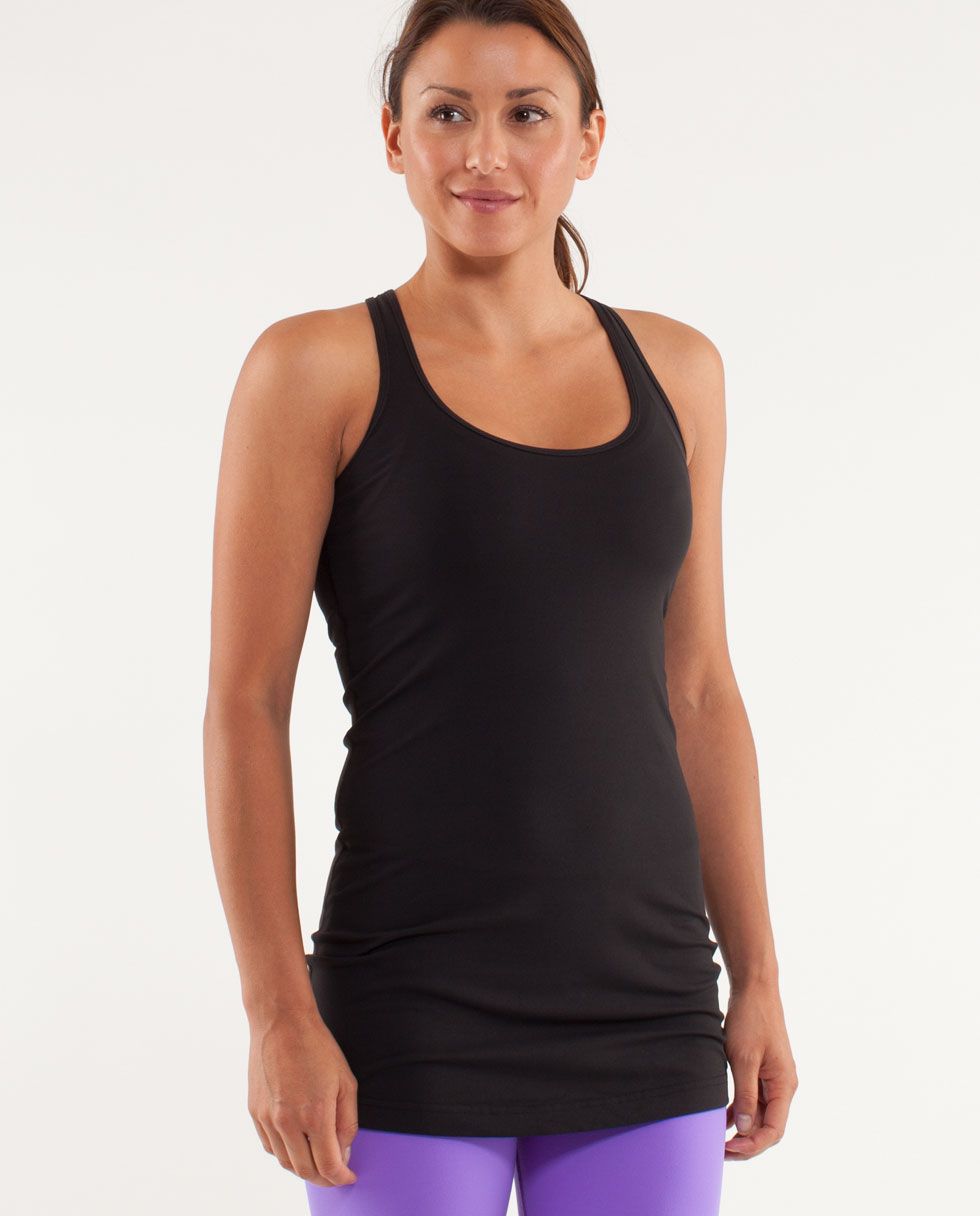 The
Cool Racerback
in extra long is the ONLY tank top I have found that I love. (I'm wearing the non-extra long version in the picture of me above, but it still is awesome). It is so long, and I can never find anything that long. I would run in only this top if given the option. By summer I'm hoping to have at least 5 or 6 so that I do only run in this. I never have to pull my pants up or top further down when I am wearing this. Having to mess with your clothes while running is seriously distracting and uncomfortable. This tank top has been perfect and owning another one is absolute top of my wish list this year.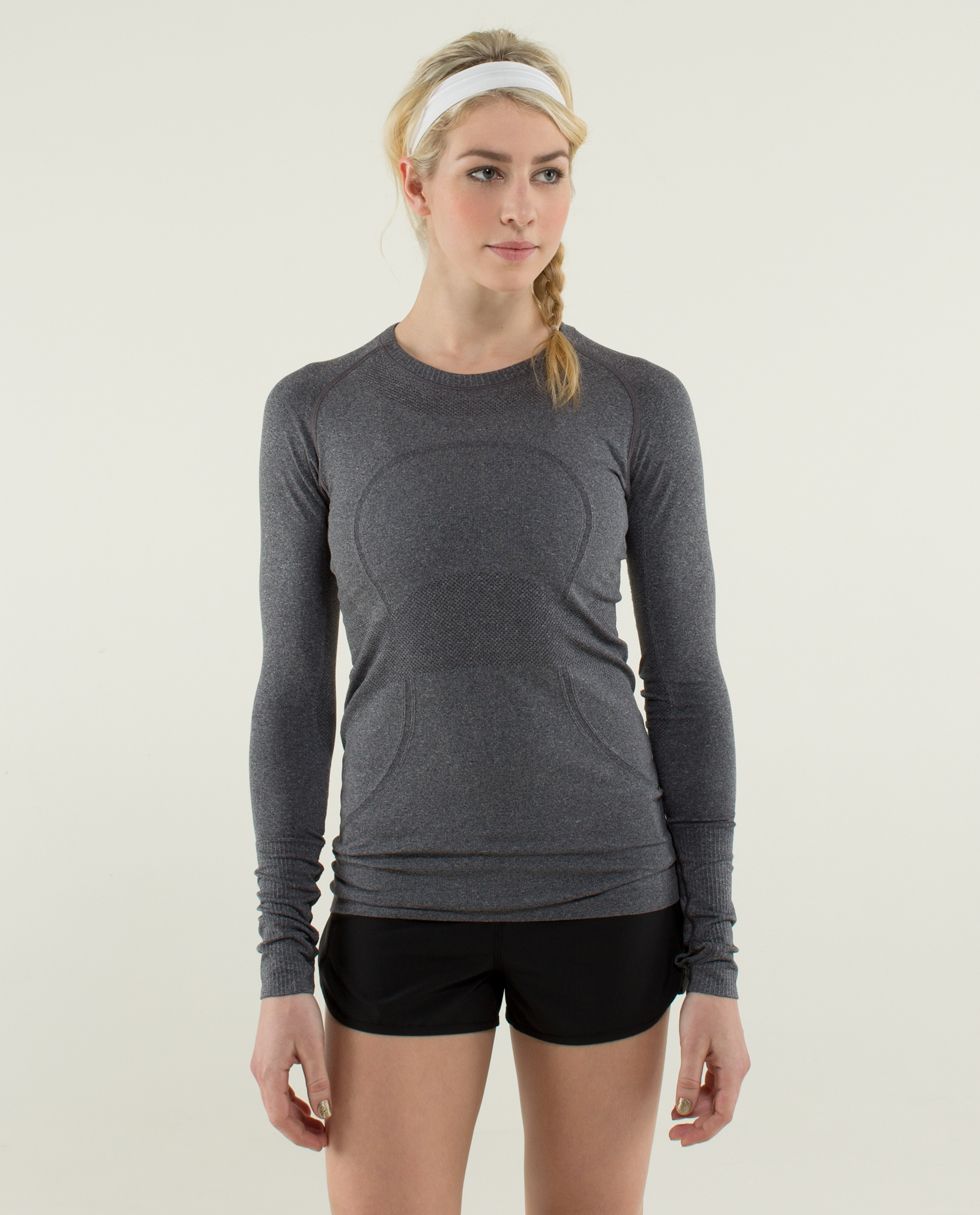 Run Swiftly Tech Long Sleeve
. Aka the softest most comfortable top you could ever wear. I was dancing around in the dressing room with this top on. I also am a sucker for the thumb holes in shirt sleeves. It also is super warm, but not overly thick and bulky which makes it perfect for layering. Did I mention how long it is on me too?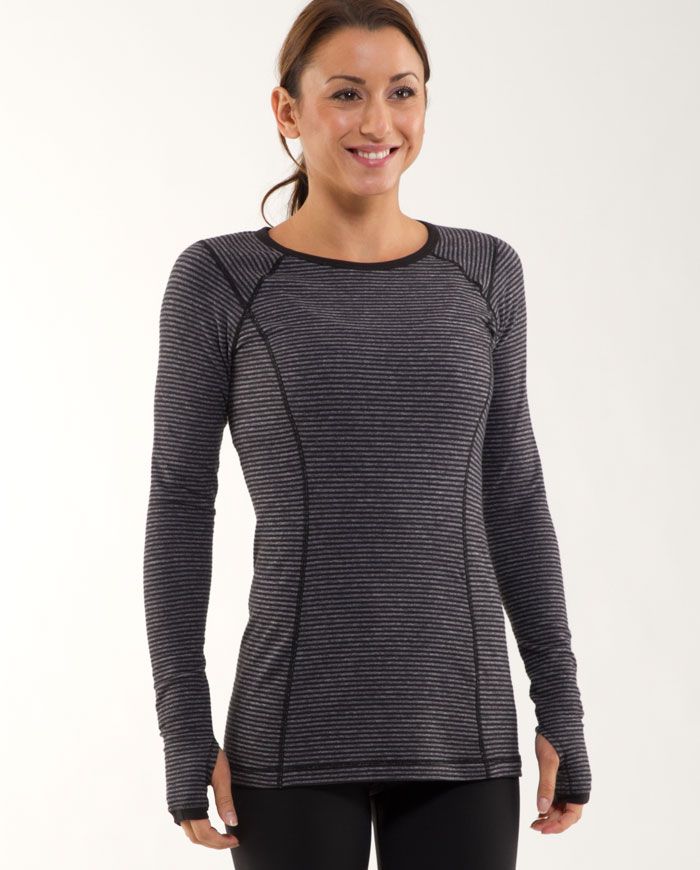 The
Run Turn Around Long Sleeve
. It has thumb holes and a secret hidden pocket. Do I need to say more about why I love this top? I will anyways. Like the shirt above it, this top is also super soft and perfect layering. I love the pocket because I can hide my key or iphone in it. It also is really cute and again really long on me , so yeah I'm in love.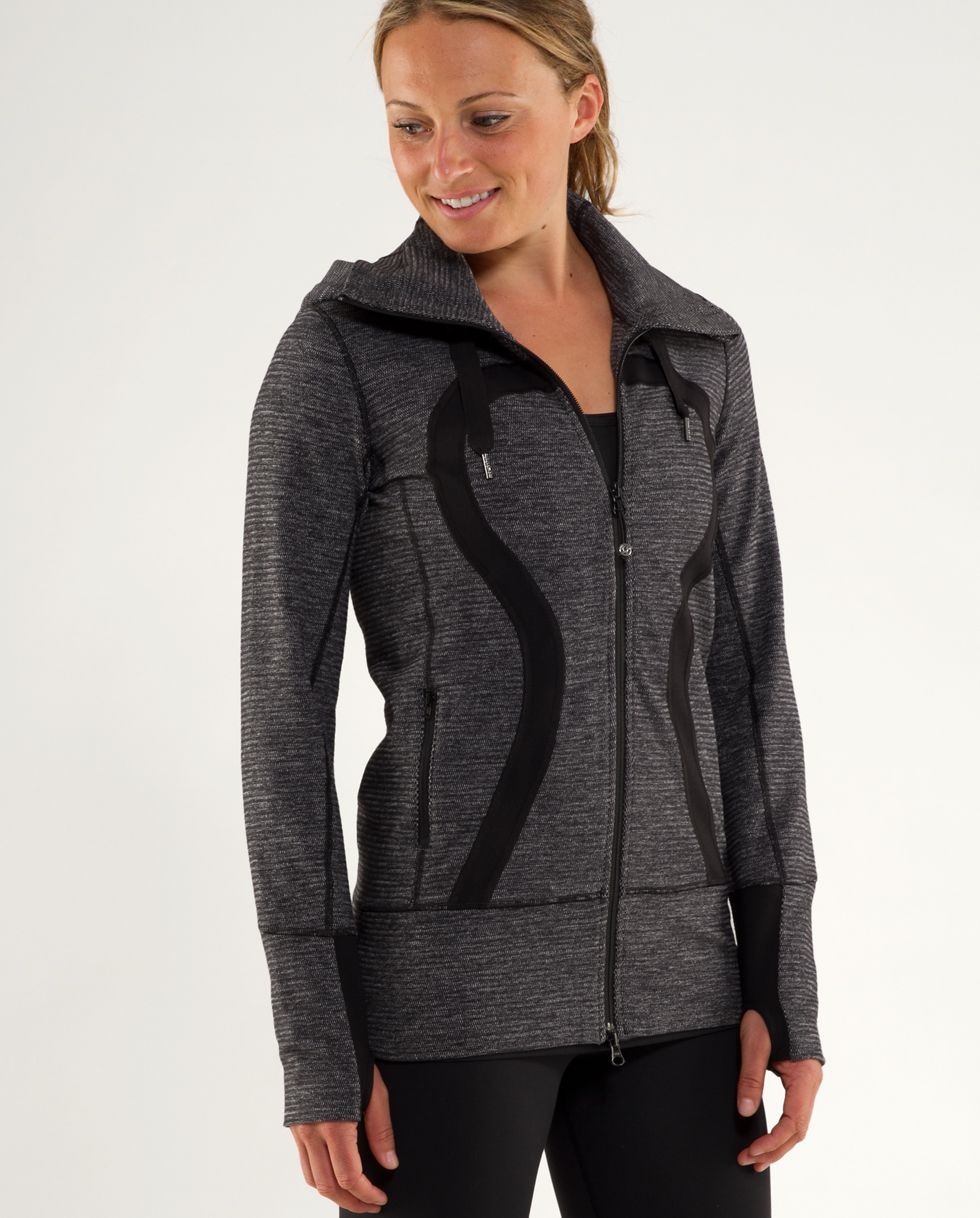 The
Stride Jacket
, the big birthday present wish of the year. There are too many things about this jacket that I love to even go into all the details. The fact that when you zipper it up, the neck goes up past your chin is amazing. The fact that it has a hood is a bonus, and the zipper (as ridiculous as this sounds) is the easiest thing I have ever zipped in my life. It again is super annoying when you are running and pulling on zippers to go up and down when they won't go. Not a problem at all with this jacket! Deep pockets, thumb holes, extra length, and comfortable fabric are all included in this jacket! Ok I'll stop gushing over a jacket.
Another pair of crops and long pants are on the list as well for me. If I spent anymore time on the website or in the store I can promise this list would be even longer.
So that is my ridiculous obsession of lululemon. Everyone told me that once I bought a single item from there I would be hooked, and they were right. I usually hate to admit when other people are right, but this time I have no shame in admitting my love for all my lulu clothes. Ok I will really stop gushing this time over clothes.

Oh and yes I am aware that all these pictures are either black or gray, I swear I like colors too.
Happy Wednesday everyone!